Sports Talk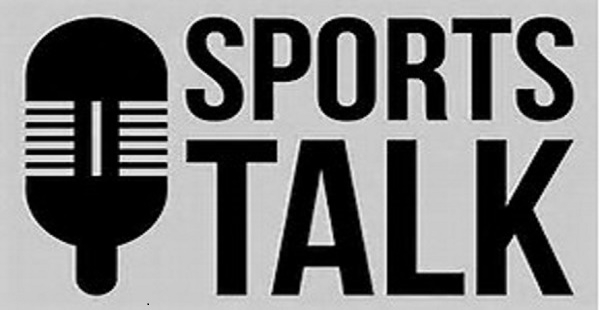 The latest sports news,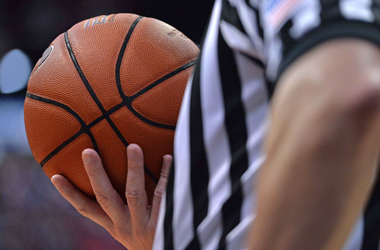 One of the big storylines of the opening two rounds of the NCAA tournament were the fouls: the ticky-tack kind, the flagrant kind, and - if you had Vanderbilt to cover against Northwestern – the boneheaded kind.

Fouls have always been part of the game, and have played a much larger part since the NCAA started tightening its belt back in 2013-14, cracking down on physical play and hand-checking in order to give scoring a shot in the arm. That drastic swing in the way officials call the action – along with the implementation of the 30-second shot clock the past two seasons – has worked like Red Bull on a groggy Monday morning.

Casual basketball fans hear "more fouls" and think about how the final two minutes on the game clock can actually take 10 minutes to get through. Basketball bettors, however, hear "more fouls" and instantly think about betting the Over. And whether it's points being tallied from the foul line with clock stopped or defenses forced into playing a less physical brand of basketball, either way it equals more scoring.

Heading into Thursday and Friday's Sweet 16 matchups, the 2017 NCAA tournament is producing a whopping 150.84 points per game, versus an average total of just 142.18 points (a difference of +8.66 ppg), for an Over/Under record of 34-17-1 – a 67 percent winning clip for Over bettors. There's been an average of 35.26 personal fouls called per game, with 20 games featuring 36 or more personal fouls. Those whistle-plagued contests have gone 14-6 Over/Under (70% Overs).

While the 2017 tourney is averaging slightly fewer calls than the 2016 Big Dance (35.86 PFPG) you have to remember that the NCAA is trying to train teams to be less physical and eliminate hand-checking on defense. College hoops is now into Year 4 under this super-sensitive officiating and players and coaches understand that you can't get away with what you used to. It's given an advantage to the offense, and is part of why scoring has peaked during March Madness.

Following the fouls

There were an average of 35.36 personal fouls called per game in the 2012-13 regular season, when NCAA Div-I basketball teams combined for an average of about 135 points per contest. The next regular season, when refs had itchy trigger fingers when it came to things like hand-checking, fouls jumped to 38.41 per game and scoring rose to an average of 140 points per outing.

Those numbers have continued to grow alongside each other with an average of 37.89 personal fouls called and an average of 140.5 points scored per game between 2013-14 and 2016-17 – a significant increase from 36.4 fouls and 134.7 points averaged in the three years prior. And looking at the last two seasons (with the 30-second shot clock), the rate of fouls and scoring have stuck out even more with an average of 38.8 personal fouls and teams combining for 144.5 points per game.

As for the effects of these numbers on betting totals for college basketball, oddsmakers don't get caught with their pants down for very long before adjusting their Over/Under equations. The average betting total posted between 2013-14 and 2016-17 was 140.7 points – just 0.2 points off the actual scoring average. That's manifested into a 6,580-6,677-156 Over/Under record since 2013-14 (50.3% Under).

Tougher play in the tournament

Come tournament time, when the stakes are higher, NCAA officials let more slide than in regular season contests. Before the NCAA enforced its stricter rules, tournament games averaged 34 personal fouls an outing between 2011 and 2013. The number of personal fouls jumped to 35.08 over the next four years, including, as mentioned, 35.86 PFPG in 2016 and 35.26 PFPG so far in the 2017 NCAA tournament.

As the tournament plays out, the refs do tend to swallow their whistles more. The Round of 64 posted an average of 34.05 personal fouls per game between 2011 and 2015, with 2016 averaging 37.12 PFPG and 2017 averaging 35.09. Those last two years (with a 30-second shot clock) have also combined to go 43-21 Over/Under – a 67 percent Over clip. The five years prior: 87-101-4 O/U or 54 percent Under winners.

The Round of 32 sees about the same amount of fouls called, with the average number of personal fouls per game at 34.32 between 2011 and 2014 and dropping to 34.79 from 36.1 over the past two years (2016 and 2017). That's produced a 6-10 Over/Under mark in 2016's Round of 32 and an 8-7-1 O/U record this March. In this year's Big Dance, scoring slimmed from 152.6 ppg in the Round of 64 to 149.2 ppg in the Round of 32, versus an average closing total of 145.3 – a difference of +3.9 points.

Sweet 16 games have averaged 34.16 PFPG since 2011, while Elite Eight games have boasted 34.79 PGPG in that same span. Referees really start to let teams battle once the tournament hits the Final Four, with the average for the national semifinals dropping to 33.58 PFPG and the national championship hearing only 31.83 personal fouls whistled per title game over the last NCAA six tournaments.

Foul play

With all that said and the numbers crunched and re-crunched, what does the uptick in fouls mean for betting this week's NCAA totals?

As it sits right now, the average Over/Under for the Sweet 16 is 147.69 points. Books aren't expecting a significant drop-off in scoring, even with the pressure mounting, and there will be plenty of infractions blown by the officiating crews.

Breaking down the eight regional semifinals, bettors should pay close attention to foul stats for the teams involved. South Carolina, especially, draws the eye, averaging 20.7 PFPG committed (300th in the country) and 21.2 PFPG drawn (22nd in the country). The Gamecocks' opponent, Baylor, averages 17.5 PFPG committed and 18.3 PFPG drawn. Books have pegged that matchup with a 135-point total.

West Virginia is another program that keeps referees on their toes. The Mountaineers commit an average of 20.3 PFPG (282nd in the country) while drawing 21.3 PFPG (14th in the country) - an collective average of 41.6 personal fouls per outing. Bob Huggins' crew faces No. 1 Gonzaga, which averages 16.3 PFPG committed and 19.7 PFPG drawn. That total is at 148.5 points.

Xavier and Kentucky are among the top teams in drawing fouls this season, with the Musketeers registering 21.4 PFPG from opponents (10th in the country) and the Wildcats topping the nation by drawing an average of 23.1 personal fouls per game. Xavier faces Arizona with the total at 145 points. Kentucky takes on UCLA (which commits just 16.1 PFPG) with a total of 165.5 points – the tallest number on the board.

Over the last seven years, NCAA tournament betting history tells us the magic number, at least in terms of fouls translating into Overs, is 36 combined personal fouls – just above the average of 34.6 PFPG. Going back to 2011, NCAA tournament games with 36 to 40 combined personal fouls called went 57-41-1 Over/Under (58% Over).

Topping the 40-plus fouls mark sees a significant increase in Over results, as games with 41 or more total personal fouls called went a collective 66-24-2 O/U (73% Overs). This, of course, is pretty simple to explain: a ton of fouls equal scoring with the clock stopped, especially when teams enter the bonus and double bonus.

And don't be surprised if you see refs getting plenty of work this week. Over the last two years, there have been seven games with 46 to 50 personal fouls called (6-1 Over/Under) and four with 51 to 55 personal fouls (3-1 O/U) – four of those games coming in this current tournament.

So, the next time you're watching college hoops and someone complains about "all the fouls", just tell them to shut up and bet the Over.